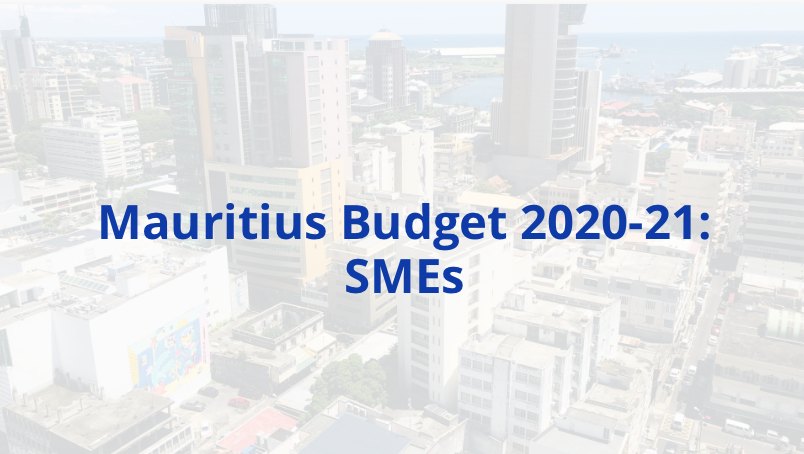 Mauritius Budget 2020-21: SMEs
5 Juin 2020
Our budget representations taken into consideration.
Glad to see a few of our budget representations and causes we have been advocating for years taken into consideration:
Margin of Preference of 30% for manufacturing SMEs.
Venture Capital Market set up at the SEM for start-ups and SMEs.
DBM earmarked Rs 10B to support distressed SMEs and Cooperative Societies with loans of up to Rs 10M per enterprise at a rate of 0.5% p.a.
For women entrepreneurs, DBM will provide Rs 200M for loans at a rate of 0.5% p.a.
SMEs with 'Made in Moris' label will benefit from a Margin of Preference of 40% instead of 30% under Public Procurement.
ISP Ltd will subsidise 50% of the factoring fee per invoice for SMEs.
Procurement Policy Office will require Public Bodies to procure specific goods and services from SMEs only.
Public Bodies will pay SMEs within 14 days from invoice date.
SMEs and cooperative societies will benefit from a grant of 15% on cost of assets of up to a maximum of Rs 150K.
Contribution Sociale Generalisee, a progressive system of contribution, will benefit SMEs.
DBM will scale up its Campus Entrepreneur Challenge competition & first 10 best projects financed at a rate of 0.5 % p.a for up to Rs 500K.